Prayer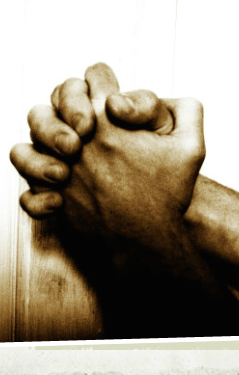 Just as the Bible is important for teaching us about who Jesus is, what He has done for us and who we are in Him, so also is prayer a key part of building a deeper and abiding relationship with God.
When we pray, we speak to God. We know that we can pray directly to God and that He hears us. We long to hear God's voice. But do we also remember that God desires to hear our voices? You might start by praying the Wesley Covenant Prayer.
The God of the universe, the omniscient, omnipotent, omnipresent God of all creation invites us into His presence to speak to Him and share with Him all that is on our hearts.

Join us in prayer daily through the use of our Monthly Prayer Calendar.
Prayer Calendar September 2020.pdf
Furley Church has set August 2 - August 9 as a week for focused and intentional prayer for our churches and our community.
The attached 3 slides give more details on this week of prayer.
To sign up, please follow the link below to our event page on Sign Up Genius, then . . .
Select the day you wish to devote to prayer

Type in your name

Hit Submit
https://www.signupgenius.com/go/10C0D4DAEA82EA4FAC70-wecanstill
Please check out the attached slides for additional details about this week of prayer including
1. The 7 areas identified for prayer (you will most likely have more, just pray what is on your heart)
2. Scriptures to kick start your prayer time
3. An open invitation to come to Furley Church to prayer-walk the property, pray at the tomb or the playground or the pumpkin patch . . . invite a friend to join you as we have plenty of space for social distancing.
Enter this week of prayer with confidence that God hears the cries of his people. Look forward to how He will answer, then be certain to give Him the glory for mighty things He will do!
Questions? Please call Cheryl Slater at 316-737-0038 or Pastor Kent at the church 316-744-0318.
"We can Still PRAY" week created by the Twelve More Women study group @ Furley UMC
THANKS to Josh Day for assisting with the online sign up.
Looking forward to joining with you in prayer!
Come, let's journey together living life, loving Jesus!



Is anyone among you sick? Let them call the elders of the

 church to 
pray over them and anoint them with oil in the name of the Lord. (James 5:14 NIV)

Furley Church
11400 E 101st Street N (Greenwich & 101st)
|
PH: 316-744-0318
|
Find Us: