What to Expect
Please note our church facility is now open but we do still invite you to join us for an online live broadcast of our Sunday Service from the link on our Sunday Service page!
- - - - - -
After much prayer, guidance and preparation, we would like to invite you to join us in returning to live worship on Sundays at 10:45 a.m. With businesses across our state opening indoor gatherings, we are excited to resume gathering again with our church family. We are operating out of an abundance of caution and concern for those who choose to attend our live worship services.
We realize that many in our church family are not comfortable or able to venture out into a large group setting at this time and will continue to worship with us online through FaceBook. We totally understand and respect your decision.
If you have experienced any COVID-19 related symptoms in the last two weeks, you have compromising health issues, or if you're not quite ready or able to venture out into a large group setting, please continue to worship with us online from the comfort of your home. Know that our church family loves you and we want to protect you!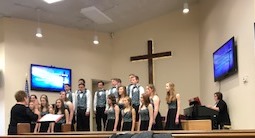 Worship Services -

For the safety and well-being of those joining us on Sunday's, we have strategically set up the building with sanitizing supplies and seating to enable families to sit together while maintaining the recommended physical distancing. We ask that you allow for a six-foot space distance in-between your family and the person sitting next to you or your family.
During the service, we join voices in a time of praise and worship using both contemporary songs and ancient hymns. We also share a time of hearing people's joys and prayer concerns just prior to a shared prayer led by our Pastor. Offering back to God a portion of the financial blessings He has given us is another act of worship. Our regular attenders find this is a great way to give thanks to God for all that He provides. As a visitor of Furley Church please feel free to let the plate pass you by.
The first Sunday of each month we set aside a time during the service to observe communion. The Lord's Supper (Holy Communion, Eucharist) is a holy meal of bread and wine that symbolizes the body and blood of Christ. Through this sacrament we recall the life, death and resurrection of Jesus and celebrate the unity of all the members of God's family. We believe that by sharing this meal, we give thanks for Christ's sacrifice and are nourished and empowered to go into the world in mission and ministry. In the United Methodist tradition, we practice "open communion," welcoming all who love Christ, repent of their sin, and seek to live in peace with one another. At the Furley Church all are welcome to the table - children (at their parent's discretion) are encouraged to come forward and receive a blessing from the pastor during communion.
Time - Sunday morning we will not be offering Sunday School classes, Fellowship Time at 10:30, and worship begins at 10:45. Come early to enjoy a beverage and snack from the hospitality table.
Atmosphere - Furley Church is a welcoming community where God is honored and His Word is taught in a relevant way. When you come in the front door you'll notice people chatting with a cup of coffee, hot chocolate or tea. It's okay to bring your drink into the service with you. (Coffee cup lids are available to help avoid spills. We also have sippy cups available for children as needed.) You'll notice that people seem to linger after the services. Our comfortable gathering area provides a place where you can sit and talk about life with new and old friends.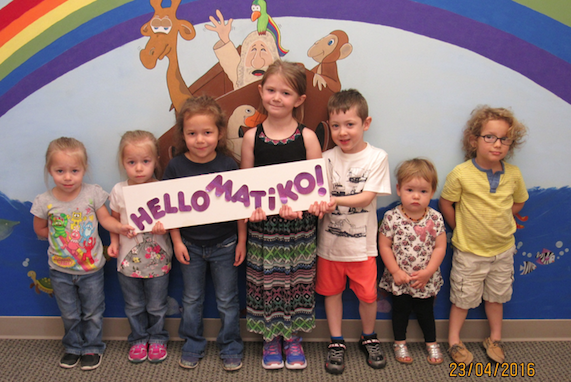 Children - Have you ever been to a church and felt like you weren't welcome with your young children? That will never be the case at the Furley Church. We aren't afraid of babies crying or being distracting to people around them. It was Jesus himself who challenged the disciples to let the children come to Him. "Busy packs" containing a variety of toys/activities are available for all children to use during services.
We love kids, and believe that quality children's programming mixed with worshipping together as families is a good thing. During the worship service we have a children's message. About mid-way through the service younger children are invited to attend Children's Church in safe, fun environment.
Still have questions? Feel free to call the church office at 316-744-0318 or email Pastor Kent at brownkr@cox.net

Furley Church
11400 E 101st Street N (Greenwich & 101st)
|
PH: 316-744-0318
|
Find Us: